Artists similar to Nightmares on Wax: Groove Armada, Massive Attack, Wax Taylor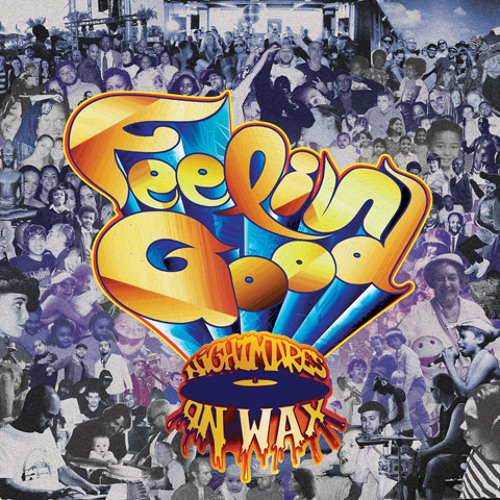 @NightmaresOnWax
---
Nightmares on Wax – So Here We Are
---
Nightmares on Wax – Keep On
---
Nightmares on Wax – Be, I Do
---
If you throw a little bit of acid jazz, funk and soul into a musical blender, the result is a rejuvenating chillout mix from Nightmares on Wax. This sound features downtempo roots with funk, soul and jazz influences. The name Nightmares on Wax is an acronym for NoW, as the music has been described as "the sound of N.O.W." to exhibit pure honesty and artistic freedom.
Nightmares on Wax consists of a English based DJ, George Evelyn, also known as DJ EASE (Experimental Sample Expert). Evelyn got his start in the music industry through an interest in hip hop and on joining a local breakdancing crew. George Evelyn currently resides in Leeds, UK while he became one of the brightest spots on the post-rave British techno map since the early '90s. Nightmares on Wax formed in the late '80s in West Yorkshire as an extension of Evelyn and company's b-boy crew the Soul City Rockers, NoW's first singles, "Dextrous" and "Aftermath," were both highly regarded as the latter shot into the U.K. pop singles Top 40. The singles laid down a good deal of the groundwork and inspiration for the downtempo experimental hip-hop/electro-funk artists in the following years.
After Nightmares on Wax dissapeared on a four-year hiatus, Evelyn resurfaced with a track on the Mo' Wax Headz compilation and Smoker's Delight basically an instrumental hip-hop album with a distinctively electro downtempo eclecticism. Evelyn stated in a press release,
"Soul music is the earliest form of hip hop. That's why I want to create it. It might seem like recreating what was done in the past, but what I want to do is merge soul and hip hop together. That's why I'll bring in the live aspect of what happened back then into current hip hop trends. That's the angle I'm arriving at." -Nightmares on Wax
Nightmares on Wax produced the first new track by De La Soul in several years, included on an EP (Sound of N.O.W) featuring the rap pioneers. Following not far behind was a volume in the Studio !K7 mix series. Two years later, Evelyn delivered his fourth LP, Mind Elevation. A longer gap preceded the release of his next proper LP for Warp. The Though So album was released as the final album for Warp in 2008. Although Nightmares on Wax created a sound that is not easily classifiable, the distinct chillout sound is what makes this artist a true expert in the musical craft.